Having a great fitness watch is always a valuable asset when you are playing golf. It can help you to keep track of your scores and statistics with ease.
One model that you may have heard of is the Golf Buddy WT6 Golf Watch. Is this model worth buying? That's what we're here to explore today!
Thankfully, this watch has been carefully made with the golfer in mind. It's simple and fun to use, giving you a better golfing experience than you have ever had before. You can enjoy making incredible drives all without being distracted.
This watch does not operate using Bluetooth either, meaning that you can be anywhere and your statistics will still log on the watch. 
This isn't like those watches with a million smart features. With this watch, there's no need to carry your phone around with you – you can check everything that you need right from your wrist.
It's never been easier to access your information as it is with the Golf Buddy WT6 Golf Watch. Changing between the time and the golf mode is pretty simple too. There's also no need to be concerned about suddenly losing the watch between one hole and the next. It's not going to fall off all of a sudden if you knock it on a wall or a golf cart. It will stay in one place.
It's got a watch band that will help you to ensure that it's totally safe and close to you at all times. When you're playing golf, there are three main distances that you are going to need – the front, the back of the green and the center. With the built in watch GPS, you will have exactly that.
You will also be notified of the distances to things like hazards which will allow you to make more informed decisions about things like what clubs you should be using and the best kinds of techniques.
All you have to do is push a button on the watch to access the information. The watch won't feel overly heavy on your wrist either. It's designed to be lightweight, and comes with a bunch of other cool features such as an odometer and a Shot Distance Calculator.
There's a Dual Green Mode included too that will tell you the distances on courses where there are two greens. When it comes to measuring distances, which is what you need in a golf watch, the WT6 has absolutely everything that you may need.
Most people that have said that they have tried this watch have said that the distances are accurate, there's an impeccable 46 hole battery life and the watch is very easy to use.
Some users have reported that their watches have malfunctioned however. As such, it's a good idea to ensure that you buy a watch that has a decent warranty period. ​
Our Pick
GolfBuddy WT6 GPS Golf Watch
GolfBuddy's WT6 wearable comes with a new popular design and comfortable fit to your wrist. You can fully utilize features with its simple press-and-hold buttons while on the course. The GolfBuddy WT6 is a fully functional digital wristwatch with a rechargeable battery making it one of the most simplest and easy-to-use golf watch for the avid golfer.
Pros:
Well designed
Accurate hazard distances
Numbers are easy to read
Easy to use
Option to toggle between different modes
Cons:
Some users have reported malfunctioning
Some of the links on this website are affiliate links. This means that, at zero cost to you, we may earn an affiliate commission if you click through the link and finalize a purchase.
Key Features
The watch is simple to use and great for people looking for a beginner's level GPS watch
Will work for 2 rounds of golf or more
Can be used in wet weather thanks to the fact that it's water resistant.
Comes with a one month warranty
Will give you hazard distances without the requirement to pay extra for the functionality
Pros
Well designed
Accurate hazard distances
Numbers are easy to read
Easy to use
Option to toggle between different modes
Cons
Some users have reported malfunctioning
GolfBuddy WT6 GPS Golf Watch Review – FAQ's
What's The Warranty Period?
This product comes with a 1 month warranty. This warranty will begin from when you purchase the watch.
The Time Is Wrong – How Do I Change It?
Some users have complained about the time on the watch being inaccurate, which is quite inconvenient.

It's important to note that the watch will determine the time based on satellite information that it's given.
It is possible to manually set the time zone though, alongside all sorts of other information. You just need to visit the settings menu.

It's worth noting though that if you have a low battery on the watch the time will start to slow down and won't be correct, regardless of whether golf mode is running or not.

The best thing to do in this situation is to put the watch on charge. If you fully charge it then the correct time should display on the watch.
How Can I Troubleshoot My New Golf Buddy Golf Watch?
If you have issues with incorrect yardage, hole information or course location troubles, then you are going to need to reset the watch. This goes for any other strange behavior from your device. With a reset, the watch will simply return to its original factory settings automatically. It will help you to manage in issues in the software that may be coming up.In order to do this, you just need to depress the menu, up, down and golf buttons at the same time. This will cause the display to shut down.

After a while, the watch will then automatically turn back on and will go straight into watch mode.
How Do I Change From Golf To Watch Mode?
If you are in golf mode, simply press on the Back/Menu button – this is the button located on the bottom left.

You will then go onto quick watch mode for 10 seconds, and it will then change back to golf mode automatically after this time.
Can I Get Course Updates?
Yes! All you need to do is go online and register your new golf watch on Golf Buddy online. Then you must download the GB Manager.

If you have access to the online features then you can get updates on courses and you will also get access to the newest firmware.

This is completely free too, so you don't need to worry about having to pay extra money.
Are The WT6 And WT5 Golf Buddy Models The Same?
There were a lot of features included in the WT5 golf watch, especially in comparison with the WT6.

Unfortunately though the WT5 has since been taken off the market because the brand wanted to slim their watches down.

The WT6 dropped many of the features that were originally present in the WT5 such as stat tracking, Green View, Digital scorecard and pin placement technology.
In exchange, you will get a much simpler watch that prioritises distance tracking.
Can You Use The Odometer In Golf Mode?
Unfortunately so far we haven't found a way that will allow you to use this feature when you are using the watch in golf mode.

It is pretty easy to access the tracker though. You will deactivate the tracker if you press the menu button to go back into watch or golf mode.
How Does The Watch Charge?
Simple! The watch will come with a micro USB cable, and all you have to do is plug it into the watch and into a suitable power outlet.

Stay away from using a quick charging AC adapter though since this can damage the watch permanently and your warranty will no longer be valid as a result.
Conclusion
So should you buy the Golf Buddy WT6? Well, this watch is fantastic if you want a device that's simple to use yet very effective.
It's ideal for beginners and doesn't come with a million different features, which is ideal for certain types of people.It's possible to get a version that has some additional features – you just need to get the WTX golf watch instead. This will come with a bunch of smart features, a touch screen and a color display. This will obviously cost more money, however.
Ultimately if you want something affordable and simple to use then this watch will be a winner for you. It's a great choice when you're getting started and want minimal distractions and optimal simplicity.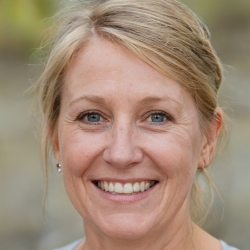 Latest posts by Naomi Hagen
(see all)