Some golf fans can't get enough of the game — playing it, watching it, and reading about it when they can. If you're such a fan, add listening to golf podcasts to that list!
This article lists down the best golf podcasts every fan should check out on Spotify or Apple Podcasts.
---
A List of the Top 10 Golf Podcasts
Dive deeper into the world of golf with the best golf podcasts:
Podcast 1: The Rick Shiels Golf Show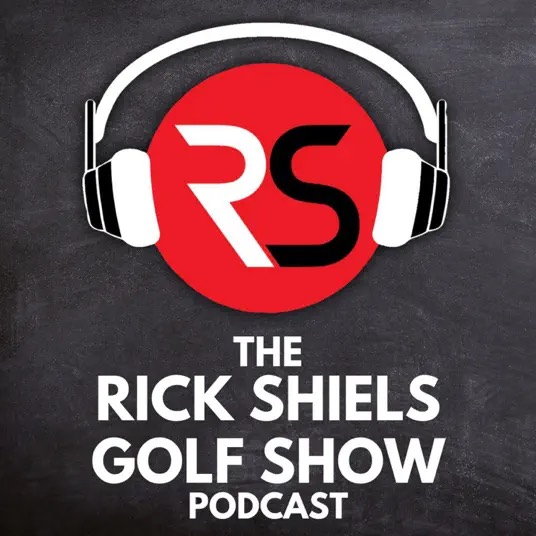 This is the number one golf podcast in the UK, giving golf and non-golf chat every Tuesday.
Co-hosted by Guy Charnock, this podcast covers a broad range of topics in the golf industry, making it perfect for every fan.
They give DETAILED insight into amateur and professional golf.
More examples of what The Rick Shiels Golf Show also gives are:
Golf equipment reviews
Interviews with the game's biggest personalities
Game improvement tips
This is easy to listen to since you feel like you're just overhearing two friends talking about golf.
---
Podcast 2: Fore Play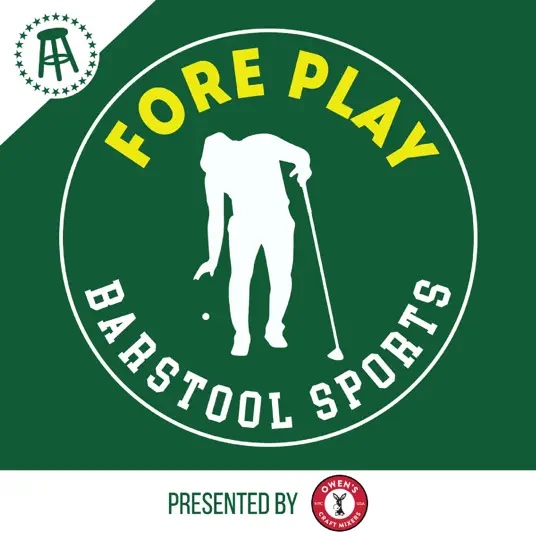 Fore Play is a weekly podcast launched by Barstool Sports.
Trent, Riggs, Frankie, Lurch, and their guests give you the hottest unfiltered takes on golf — from the difficulties of the game to gossip on the pros.
Fore Play gives you in-a-bar-watching-coverage vibes where you can hear classic golf addicts have a go at their beloved sport.
This is PERFECT for the everyday golfer.
---
Podcast 3: Get A Grip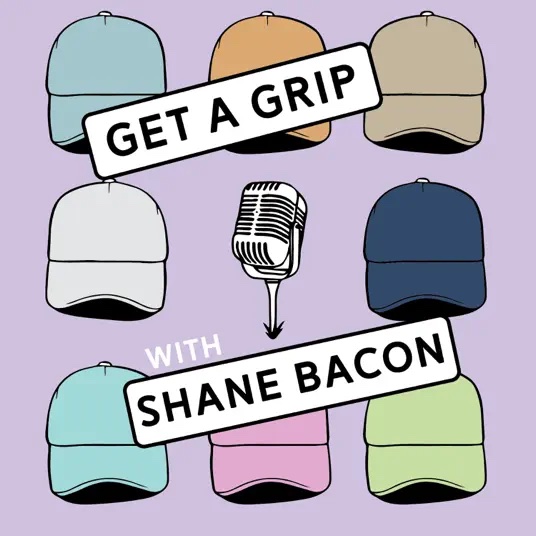 This golf-centric podcast proves that the sport isn't always so uptight and serious.
Get A Grip is hosted by PGA Tour player Max Homa and Golf Channel broadcaster Shane Bacon.
These two give a refreshing voice to the ever-evolving game, discussing freely about it. They sound like normal folks sitting together to poke lighthearted fun at both players and fans.
It's the FUNNIEST golf podcast so far, but you learn a bunch of golf news and tips.
Additionally, it can be your go-to for any insider info on the PGA Tour and other golf headlines.
---
Podcast 4: The Fried Egg Golf Podcast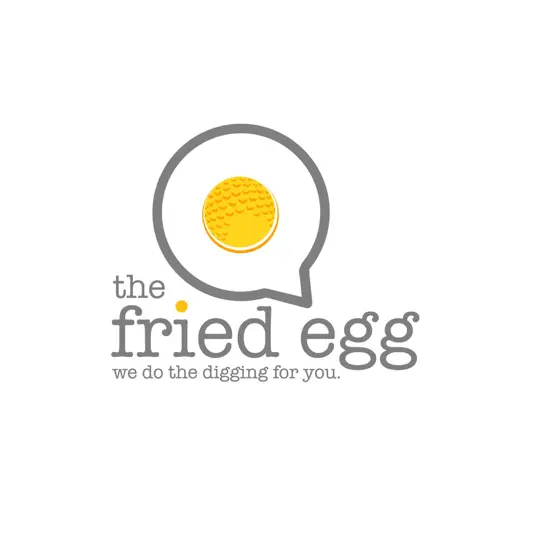 If you're interested in (or just curious about) golf course design, you should listen to The Fried Egg.
Host Andy Johnson has interviews with professional golfers like Hale Irwin and Geoff Ogilvy.
But he's usually joined by world-renowned course designer Tom Doak to talk about anything related to golf course architecture.
This includes:
Agronomy
Maintenance
Construction of golf courses
Employees that work in that field
They even discuss particular courses, such as the Olympia Fields Country Club in Chicago.
And if you know the design of golf courses, you might be able to use it as an advantage in a game.
---
Podcast 5: The First Cut Golf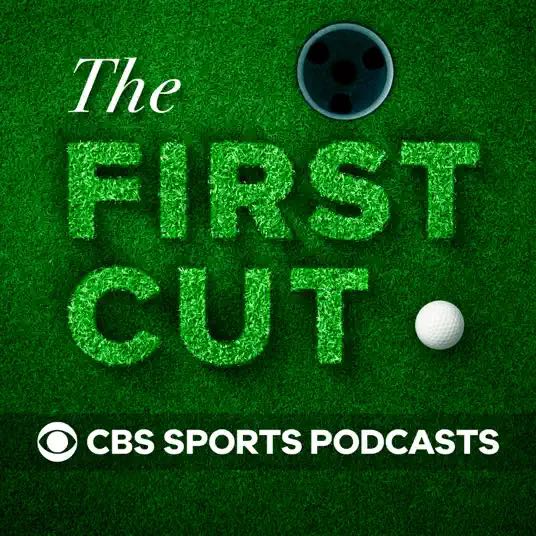 Rick Gehman and Greg DuCharme take you DEEPER in the golf world.
They give PGA Tour DFS and golf betting tips.
You also get in-depth information on:
Daily fantasy golf
PGA Tour players
Tournament previews
Other stories that are important to the golf community
Catch this weekly golf podcast to know breaking golf tour news and expert insight on the biggest players.
---
Podcast 6: Golf Smarter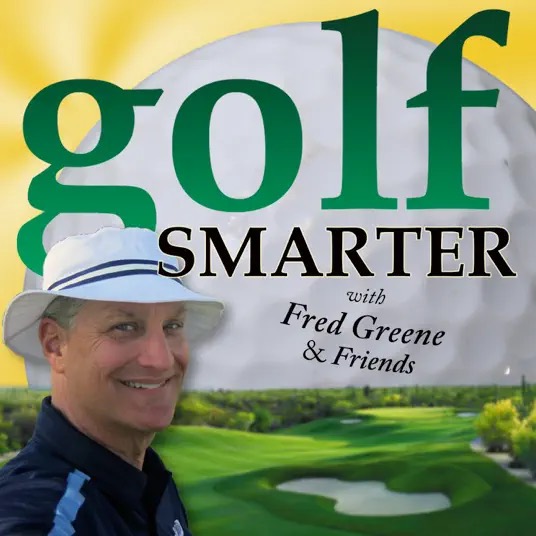 Starting in 2013, Golf Smarter has been one of the longest-running golf podcasts.
And host Fred Greene has been helping people lower their scores and boost their golf IQ since the beginning.
There are tons of golf improvement podcasts out there. But this particular one touches on the mental element of the game.
This podcast doesn't necessarily strengthen your mind. But it does help you become a smarter golfer.
Greene invites some of the best people in golf coaching and other disciplines to help you play smarter. Here, you'll find out surprising ways golf factors into something that seems unrelated.
Some topics they've discussed are:
Quietening the mind
Eye movement patterns
Putter fitting
This podcast has its own website, but you can also catch it on Apple Podcasts and other platforms.
---
Podcast 7: Golf Science Lab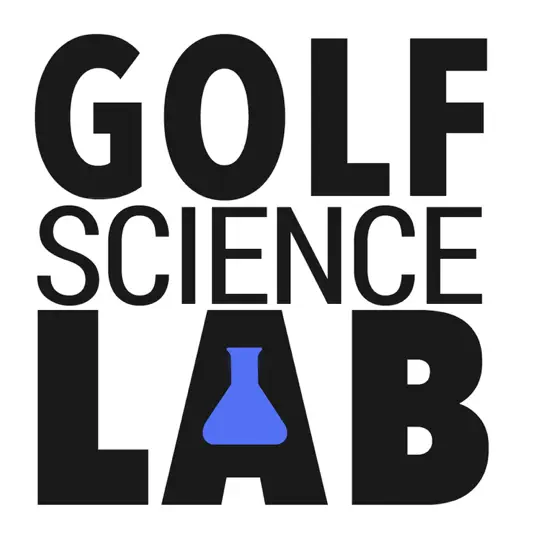 This is a FUN podcast hosted by Cordie Walker, helped by his trusty crew
They dedicate a season to a certain topic. Then they bust myths and clarify any misinformation related to the topic.
And once you've unlearned those things, you can better improve your play.
Golf Science Lab also interviews researchers and academics. They then use the new knowledge to develop applicable tips that can help you play golf better.
For instance, one topic they had was how you could use the ground to your advantage in a golf swing.
This podcast has its own website. But it's also available on Apple Podcasts, Spotify, and other platforms.
---
Podcast 8: Local Knowledge by Golf Digest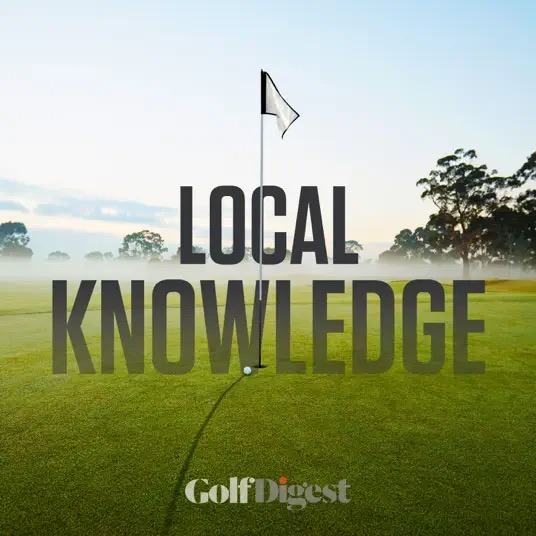 The magazine started this golf podcast in 2020 to give the online golf community some entertainment during the pandemic.
The magazine has been a staple for DECADES for everything golf. So their podcast is certainly worth a listen as well.
Know controversies in major golf tournaments and product reviews. They even discuss more niche topics like how alcohol can affect your game.
This podcast combines Golf Digest reporting styles, original interviews, and other elements that fans of the magazine will recognize and continue to love.
---
Podcast 9: Golf Monthly: The Clubhouse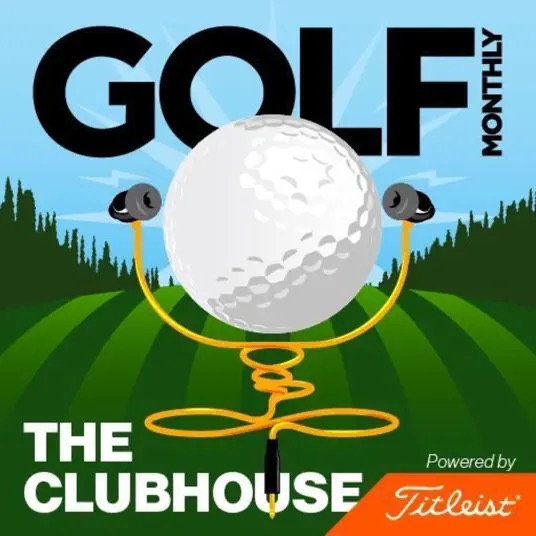 From the world's oldest golf magazine, Golf Monthly Clubhouse covers golf's greatest stories.
The team offers exclusive interviews with BIG personalities like Justin Rose, Brooks Koepka, and John Rahm.
Aside from that, they also give some commentary and debate on any tour, equipment, and also cover a lot of amateur games in college golf.
It's also very relatable; the team sometimes just talks about their weekend golf game.
---
Podcast 10: Life On Tour Golf Podcast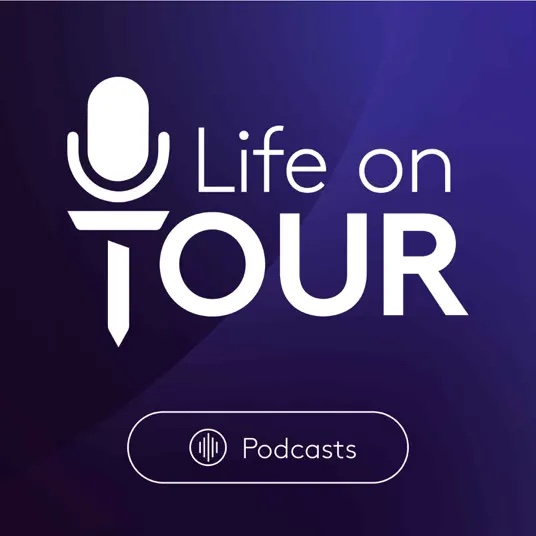 This is GREAT for anyone following the European tour.
This golf podcast features highlight reels of the previous week's tournaments. They also take you down memory lane by sometimes featuring reels of previous tournaments.
This golf podcast also offers in-depth interviews with established and rising DP Tour players.
---
Frequently Asked Questions about Golf Podcasts
Now that you've seen what I think are the best golf podcasts, we'll answer some related questions below.
What Topics Do Golf Podcasts Cover?
As you might have noticed, they can cover ANYTHING. This ranges from the latest golf news to interviews with big golf world personalities.
The podcasts listed above are only the tip of the iceberg. More examples of great podcasts are The Open Podcasts and Fairway Rollin.
The former offers some of the best golf stories, with documentaries from golf's original major.
Meanwhile, the latter is a deep dive into the world of golf gambling.
Rest assured, there's a golf podcast out there for you.
Is There Anything Golf Podcasts HAVEN'T Covered Yet?
Despite the hundreds of golf podcasts out there, YES. There are still some topics that can still be covered or talked about more.
For instance, there can be something about Junior Golfers. The youngsters can use some guidance on how to get into the game.
This could include:
Junior coaching clinics
Tournament play
Talking to professionals
with a younger audience in mind.
A podcast that follows caddies as they go through the DP World Tour or other events can show the public what these hardworking people do.
Finally, women's games can use more coverage as well.
If you go deep enough into the golf world, you'll find that there are still topics you can tap into.
Will Listening to Golf Podcasts Improve My Golfing Skills?
Yes, you technically can.
HOWEVER, knowing something, in theory, is different from knowing how to execute it in an actual game of golf.
So if you're listening to podcasts to improve your skills, take note of the golf tips, then practice them the next time you have a chance.
Where Should I Listen To Golf Podcasts?
ANYWHERE that hosts podcasts!
Spotify and Apple Podcasts are the most commonly known. But other platforms you can check are:
Deezer
Acast
Stitcher
TuneIn
iHeartRadio
PlayerFM
Podbean
Are Podcasts or Video Podcasts Better?
This just depends on your preference.
The best golf podcasts would ideally have both options to attract a larger audience. But some topics would work better as video or simply audio.
For example, interviews, news, and commentary are alright for just AUDIO.
So some podcasts you can simply listen to are:
Fore Play
Get A Grip
The First Cut Golf
Meanwhile, golf instruction or product reviews might be better for VIDEO. This is so you can see what the hosts are talking about.
If you have a hard time visualizing things, some podcasts that you should preferably watch are:
The Fried Egg
Golf Science Lab
Life On Tour
But again, this depends on the topic.
So if Rick Shiels is hosting an interview, you can just listen to it. But if the episode is about golf tips or product reviews, it might be best to watch it.
How Many Golf Podcasts Are There?
There are at least 600 golf podcasts on Spotify alone. This accounts for different languages too. But this number will likely continue increasing since podcasts are seeing a boom.
---
Conclusion
Golf podcasts are now part of the list of media that golf fans can consume.
There are MANY podcasts out there. And with the many topics they cover, you'll undoubtedly find something right for you.