Many amateur golfers stop their game's development because they think they're "not good enough" to get a club fitting.
In addition to hindering their ability to perfect their golf swing, ill-fitting equipment makes the game more frustrating and discourages them from even trying.
A golfer can set himself up for failure if a club is too short, too long, too light, too heavy, the lie angle is inaccurate, the club itself is the wrong design, or any other parts is incorrect.
Therefore, we looked into the costs of golf club fitting and all the other relevant information to help you evaluate whether this is something for you. Read on!
---
How much does it cost to get fitted golf clubs?
The information below provides a detailed analysis of the golf club fitting expenses we observed across various fitting venues in the US.
Custom fitting fees are occasionally not paid at all at individual manufacturer 'fitting days' and golf outlets.
Costs per club type:
Full bag: $250 – $600
Driver: $50 – $175
Fairway Woods / Hybrids: $40 – $150
Irons / Hybrids: $50 – $175
Wedges: $40 – $125
Putter: $40 – $150
---
How does a golf club fitting work?
It's essential to research the types of clubs you'd like to try because this will offer you and the fitter a good starting point.
Each golfer is interviewed before the custom fitting procedure. A professional club fitter is not in the golf industry to sell you new clubs but rather to help you play better golf.
After the interview, the player begins relaxing using a golf simulator, and the professional fitter starts observing trends.
A golf fitting expert examines every aspect of your game to choose the right clubs to help you perform at your best.
They will set you up on their launch monitor system and have you hit a few shots with your current set to get you started.
It aids them in figuring out what modifications need to be done to improve their ball striking and accomplish the flight they want.
Fitters pay close attention to the center of the strike, swing speed, club length, face angle, lie angle, shaft flex, grip size, and weight.
How long does a golf club fitting take?
Driver or iron fittings normally take between 45 and 60 minutes.
Woods fittings usually take 60 minutes.
Wedge fittings usually take 30 minutes.
---
Is it worth getting golf clubs fitted as a beginner?
A beginning golfer being told he's not good enough to get fitted for golf clubs is perhaps the criticism club fitters hear most frequently.
Beginners should get fitted for custom clubs since they benefit the most from using the appropriate equipment for their skill level.
You can begin using only a sand wedge, a pitching wedge, a 7-iron, and a driver.
Since most golfers adjust their swing to their clubheads, beginners who choose clubs that are not a good fit for them can develop undesirable habits that are challenging to overcome.
Many advise beginning golfers to utilize forgiving, off-the-rack clubheads until they start hitting the ball consistently before investing in new equipment.
Get a full bag fitting and buy the best clubs when your game and finances are ready.
The extra distance that getting fitted for clubheads delivers is one of the largest advantages for the average golfer.
---
Can I get my current clubs custom fitted?
Any golf clubhead can be fitted to a specific player after purchase. You can modify or tweak the club's grip, loft, and lie during the procedure.
You should know that the golf club fitting cost will rise as you change to a club after buying it.
It saves you money in the long run. Certainly, you will get more value from them the more you play.
Can I get my irons fitted after buying them?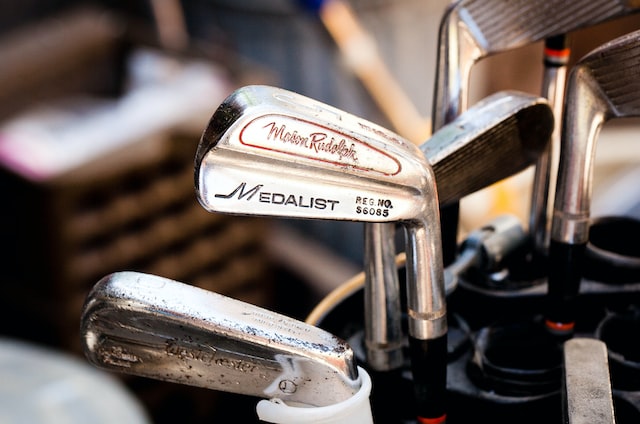 If your irons have replaceable heads, you can get them subsequently fitted with shafts. If you're not using forged ones, altering lie angles could be more difficult.
Even if you are, the lie angle might only be able to be bent by one or two degrees. It probably isn't worth the trouble to have it fitted if you're using old clubs.
When you're ready to purchase a new set of clubs that will last you for at least the next five years, it's typically ideal to have a complete fitting session.
For amateur golfers, it's best to change their irons every five years. You should also get fitted every time you do so because golf technology is continuously developing.
Is it worth fitting my current driver?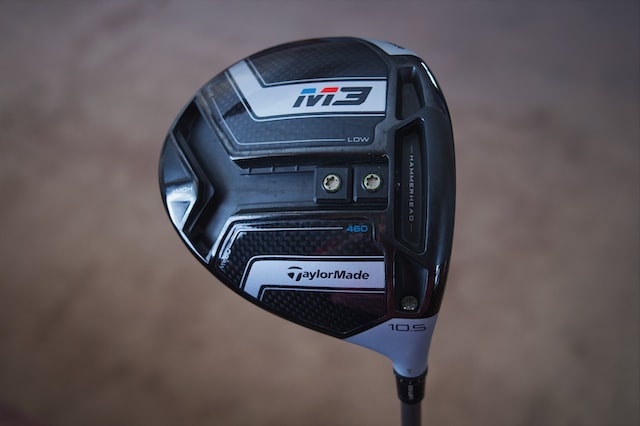 The short answer is yes. Your driver is one of the most expensive and significant club heads in your bag, so it's crucial to get fitted for one that complements your swing.
You should be able to hit the golf ball longer and straighter with a driver that has been fitted, which will lower your scores.
A qualified fitter will ensure you choose one with the best shaft and generate the best potential launch and spin rate.
Watch for the next free "fitting day" at your neighborhood club or driving range, and stop by to try it out.
---
How long do fitted clubs last?
A great set of clubs can last anywhere from 5 to 8 years with good care and occasionally up to 10 years. Remember that your clubheads will take care of you if you take care of them.
But really, it all depends on how many rounds of golf you play yearly. Another rule of thumb is that your custom fitted clubs will last around 300 rounds of golf.
---
FAQ – Getting Golf Clubs Fitted
How much does it cost to get a newly fitted clubhead?
The most economical aspect of the fitting process is the actual fitting. Costs for golf club fitting range from $100 to $200.
Is it worth getting fitted for clubs?
Yes. You'll discover how club specs affect ball flight and how changing those parameters might help you. The main benefit of getting fitted is improving your golf game.
Is it worth getting fitted for clubs as a beginner?
Of course. For novice players, ill-fitting tools not only make the game more stressful and deters you from even trying to complete it, but it also prevents you from perfecting your swing.
How long do fitted golf clubs last?
If your golf occasionally or with a low handicap, a reasonable rule of thumb is to change your irons every four to five years or after about 300 rounds.
How much difference do fitted clubheads make?
Using properly fitted clubs, a 20-handicapper would reduce their handicap by at least two strokes, while a 1-handicapper would lose 0.1.